Technology & Design: Behind the SoftSeal Mask: (Download our Brochure Now!)
The N95 Respirator and Filter Market is currently dominated by a few large competitors. SoftSeal N95 Respirators and Premium Filter Masks possess distinct characteristics that make them unique in the facemask market and separates them from the current N95 competition:
Medical grade silicone seal that moves with your face and mouth to maintain the seal even when you are speaking. The seal also provides added comfort while wearing.
Internal skeleton design that prevents mask collapse while breathing and keeps the mask from touching the face in the N95 and Cup-style Filter Mask.
Both Cup and V-Fold Styles of Premium Filter Masks have the CoolTech™ Valve, lowering mask temperature, moisture and exhalation resistance.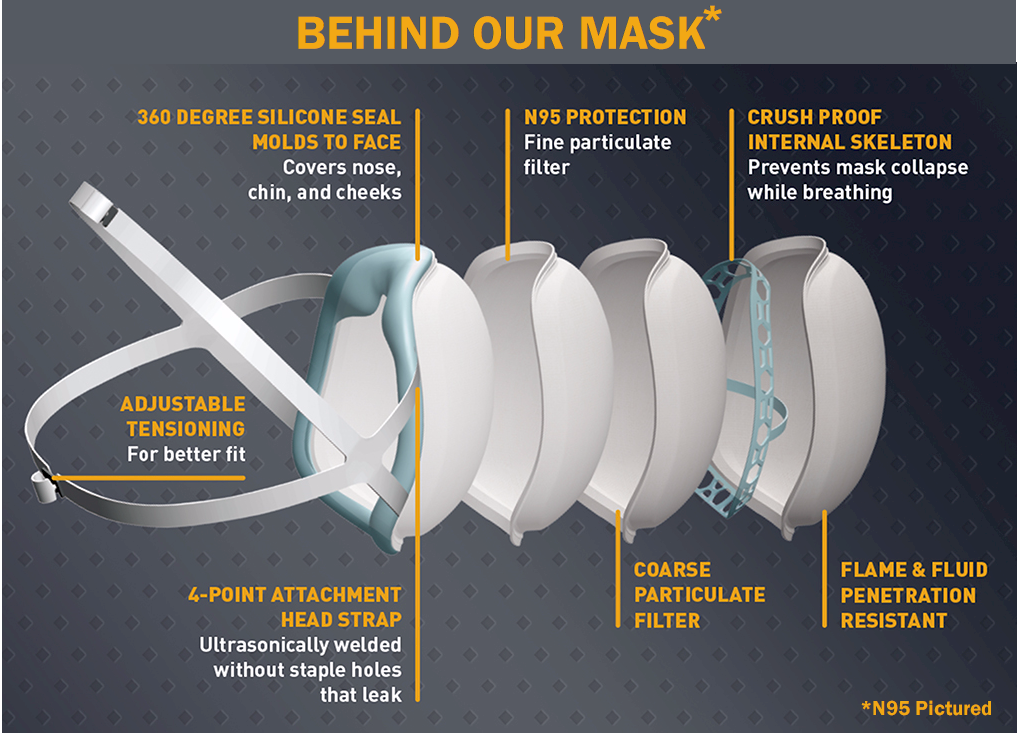 Click here to see schematic for Filter Mask, Cup (w/Valve)
Click here to see schematic for Filter Mask, V-Fold (w/Valve)