We'd love for you to try one of our SoftSeal Masks FREE - You Pay a Small $2.50 Shipping Charge. Here's how it works!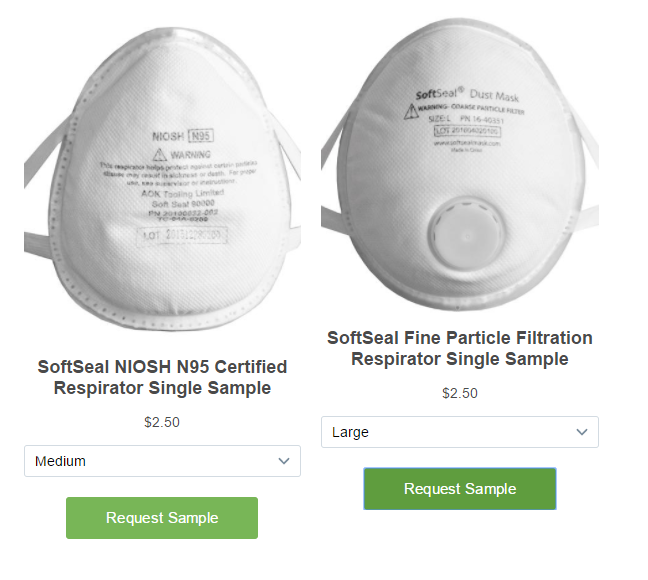 Once you're in the FREE SAMPLE Shopping Cart, you'll select your size and you select your style (either N95 or Filter) see diagram on right.
This will take you to a Shopify Shopping Cart and you'll enter your email address and shipping info--there's also an option at this step to pay the $2.50 Shipping charge through PayPal.
After you complete shipping information, you'll see a VALUE Shipping-FREE pre-selected. Keep this preselected unless you want to pay extra for faster shipping.
DISCOUNT CODE: Please fill in FREESAMPLE on field and it will zero out your final cart to a FINAL $2.50 charge as you finalize your checkout with your credit card information!